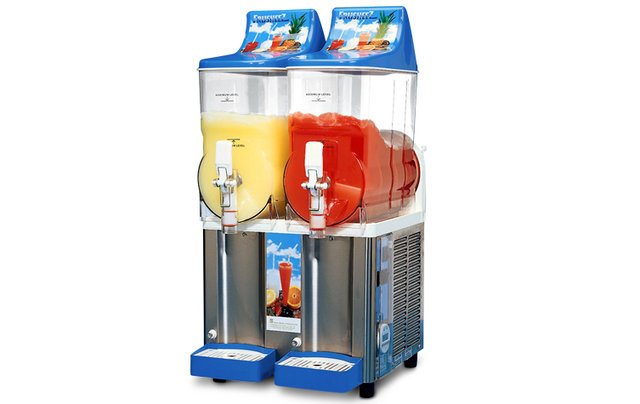 Frozen drink machine




$125.00

Please call to reserve this item.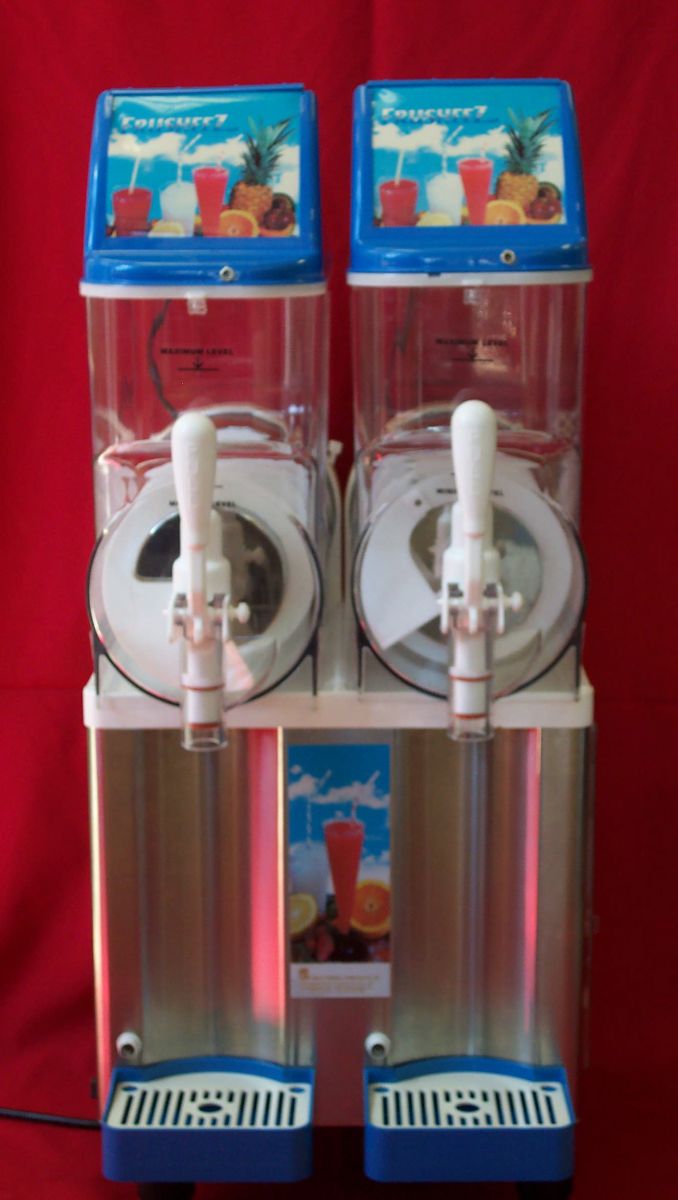 Frusheez Slush Machine. Delicious and refreshing!
Features:
3.7 gallon bowl capacity, twin bowl
400 oz. per side
24 hr/7day battery operated "Defrost Timer"
One piece spiral blade
Adjustable legs
1440 watts, 5 amps
Electrical Requirements
Maximum amp draw for the frozen drink machine at 120 volts is 12 amps. You should have a 15 or 20 amp dedicated outlet to run this machine. An overloaded electric circuit will not allow the frozen drink machine to cool properly. Extension cords should not be used with this machine. However if an extention cord is absolutely needed, it must be at least 12 guage, and no longer than 50' n length.
The power supply cord connected to the machine is equipped with a machine ground (the tubular prong). For safety, always plug the machine into a grounded receptacle. Do not use an adapter. You must have the frozen drink machine grounded! No exceptions!!!
Alcohol Use
Please Note: For users over the age of 21. Addition alcohol to the Frusheez Frozen Drink Machine is not recommended. The alcohol will change the consistency of the slush and will become watery. It is recommended to add alcohol to your glass before adding the slush mix. As always...if using alcohol, please drink repsonsibly!
Operating Instructions
Place the tabletop machine on a sturdy table or countertop with the taps facing the operator
Pre mix the drink solution in a separate container. One Concetrate mixed with2 gallons of water will make a 2 1/2 gallon mixture. Do not add any more to the tank as slush occupies more volume than liquid.
Add mixture to each tank.
To access the switches, open the switch panel cover by pushing on the side and pulling. To close the cover push on the front until the clear plastic part snaps closed.
To operate, press the main power switch and the agitator switch to the on position.Note: The agitator switch must be to the ON position before setting to liquid or slush mode.
For slush, press the cooler switch to the bottom position. For liquid cooling press the cooler switch to the up position. To turn the cooler off, place switch in the center position. Note: The machine is equipped with a time delay from the time of the initial start. This is to prevent the compressor from short cycling.
When finished for the day, make sure all switches are in the off position. Unplug machine before cleaning.