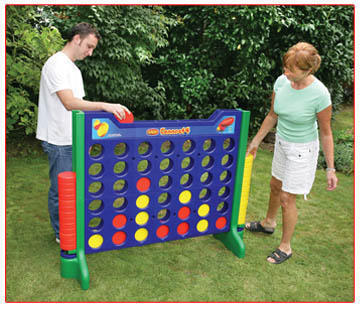 Connect 4
Actual Size: 57"W x 45"H x 18"D.




A game of skill, strategy and luck!
Take turns to drop your counters into the frame to try to form a line of 4 and stop your opponent from doing the same. Includes 42 counter discs . Game is made from heavy duty Plastic lots of fun for both kids and adults to enjoy.